I relapsed with porn this morning. Fuck my life. But this article isn't a cry for help. It's a ray of light, illuminating the REAL reason men watch porn.
I'm also hungover as I'm writing this. Thankfully I barely feel it, as I know a few things about biochemistry. I know exactly how to stop a hangover even if you drink as heavy as I like to. Sleep deprivation's got me more annoyed than anything the booze did to me. Still, I had a fun night last night.
Until I'd downed 375ml of tequila + a couple more drinks and had nothing to do with my night and was so hammered I could barely keep my eyes open, so I reluctantly went to bed.
This morning wasn't so fun either.
I snapped at myself and bitched myself out for having jerked off to porn, when I thought I'd already quit for good. Anyone who knows me knows I'm a harsh critic, especially with myself. I laid on my living room carpet, praying to God for the strength and integrity to never do that again, then speaking it into existence – "I'll never jerk off to pixels ever again"
Then I did some energy work on myself to undo the damage the porn did to me. And through this energy work, I got some clarity. I'll tell you what I learnt real soon.
(Jerking off to porn even ONCE damages your body's sexual energy circuit. You need to do this energy work on yourself to fix it before you go for a nofap streak. I'll teach you how in coaching!)
I can't believe I used to jerk off every night, and thought it was normal, yet I wouldn't ever talk about it, only rarely with my closest guy friends. If it was supposedly such a normal thing, why was I so ashamed of it? I can't believe I squandered so much of my sexual energy on fantasies during my formative years instead of putting it into my relationships with real girls. Then I started doing research into sexual energy, and holy shit, I needed to fucking kick this habit and get grounded in my masculinity or risk staying unfuckable forever.
Quitting porn and masturbation has transformed my life, revitalized my interactions with women, sexually empowered me more than anything else has, and is one of THE BEST decisions I have ever made.
So why'd I relapse if being porn-free and in full control of my sexual energy feels so damn good?
It's an interesting question with an even more interesting answer.
Porn and your emotional needs
As I like to say about girls – doesn't matter whether a guy gets girls. Every man's got his female counterparts out there. WHICH girls is he getting? WHICH girls is he drawn to? WHICH girls are drawn to him..?
I ask the same thing about porn.
WHICH porn was I watching?
See, I fucking hate porn. My idea of a good time ISN'T watching other people have sex.
Even in this hungover, horny, sleep-deprived state, I was repulsed and disgusted by the idea of watching some other dude fuck a girl and put her in a bunch of positions as she moans and talks dirty and stuff.
I'll spare you the details about what I decided to jerk off to. You don't need to know every little detail of my relapse there, or get a vivid mental picture of me doing it. But I'll tell you WHY I was drawn to what I was drawn to.
I crave feeling understood, and I want to make someone besides myself happy.
I wasn't relapsing with porn because I like looking at pretty ladies. Attractive girls are everywhere online and IRL. Super easy to see a beauty if you know where to look. Nor because I was horny. I'm no stranger to sexual tension. When I feel it in my body, I have no problem holding on to it.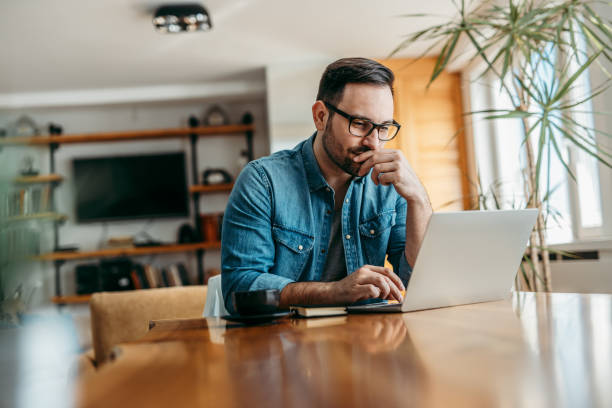 I relapsed with porn because I felt lonely. I was getting off to the feeling of faux intimacy, seeing a girl enjoy herself. Because if she can feel that way about herself, so can I.
Some of y'all will hate me for saying this, but I'm not 100% against porn. I'm not 100% against masturbation.
Porn IS unhealthy and damaging, and like I already said here, you need to do energy work on yourself to undo this damage if you have watched porn. But if you are addicted to porn, there is one good thing you can get out of it – greater awareness of your emotional needs.
This is how I quit porn and stuck to it with no urges to relapse (until today at least, when loneliness and insecurity about my capacity for emotional intimacy hit me like a truck). If I was feeling the urge to watch porn or jerk off, I'd let myself do it… BUT be brutally fucking honest with myself about WHY I was watching what I was watching, about WHY I was fantasizing about what I was fantasizing about.
When I tried the cold-turkey "just don't do it, do something else instead" approach to quitting, it took me a YEAR before I could go 30+ days without relapsing.
Then I tried quitting porn and masturbation not by leaning out of it, but by LEANING IN to it. Addressing all the intricacies of what was really going on in my head instead of sweeping them under the rug. Allowing myself to have relapses, but doing them consciously. Treating them as opportunities to explore my shadow and figure out the root causes of this addiction of mine. Instead of only attempting to treat the symptoms.
Everything I'd fantasize about got me thinking – WHY am I thinking about THIS? What emotional need of mine is this fantasy of mine attempting to fulfil? What is my unconscious really trying to get from this?
Then all of my sexual fantasies and fixations disappeared overnight, literally like *snaps fingers*.
It wasn't because I simply stayed away from porn and decided to do more productive things than wanking. I'm masterly at addiction-life balance, and did an okay job holding up a normal young guy's life when I was poly-addicted.
I detoxed my brain from porn and sexual fantasy by choosing to have some awareness about my true emotional needs, and telling myself the brutal truth about how my fantasies were trying and failing to meet these needs. I want to feel like I belong with someone. I want to feel understood for who I am. I want to feel like a man. I want to make the people in my life happier, not just live for my own happiness.  I crave emotional intimacy despite having a turbulent history with it. And I'm not entirely sure how to handle emotional intimacy as my individual self, especially with women.
And it's okay for me to feel like this. I'm perfectly capable of meeting all these needs of mine through taking more responsibility for myself, through being hard on myself when I have to be, and through being compassionate to myself when I have to be, rather than waiting for some girl to come into my life and meet them all for me.
(Lord knows I've made the mistake many many times of projecting my emotional needs onto girls I've liked. Sorry, ladies)
The first step to that is being brutally honest with myself about what I really deserve: Only the best 🙂
The second step is having some compassion alongside my habitual criticism when I make a mistake or don't measure up to my own ideals (or when someone in my life does). Making a mistake just means I have something new to grow from, and life's shitty moments sure make good fuel for writing.
What about you, dear reader?
Are you addicted to porn and masturbation?
Are you ready to quit, and stay off it for good, instead of trying the cold-turkey approach and relapsing constantly?
Are you ready to supercharge your sexual energy, and be your most masculine self? Effortlessly engage in the dance of sexuality with the best women for you?
If that's you…
You know where to see me.
– Ben